Energy Efficient Residential Window Tinting
The savings and benefits are almost immediate.
Fastest payback, or ROI, available at less than 3 years
Improve temperature comfort
Rejects 99% of UV rays, protecting your furniture
Reduce glare by up to 90%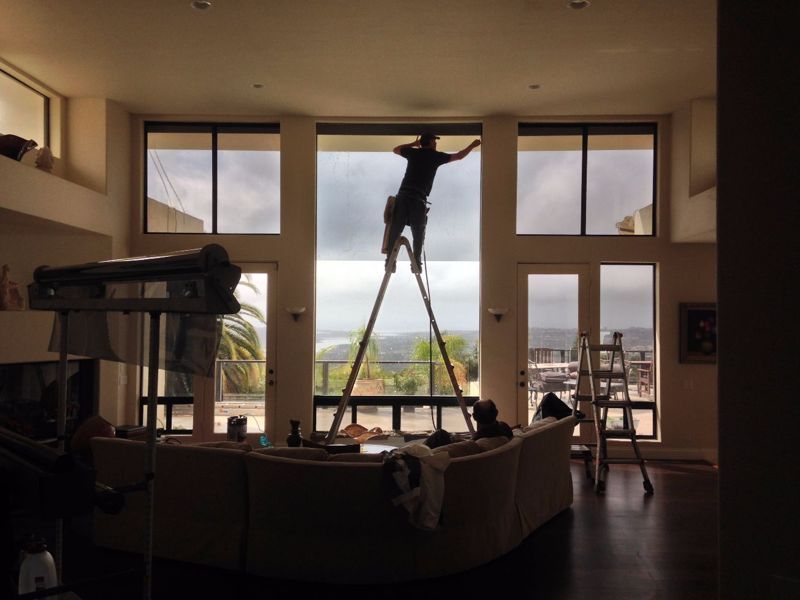 Reduce your home energy bills with 3M Thinsulate® Window Films which help keep the sun's heat out in the summer and your inside heat from escaping during winter months. Single-pane windows will perform nearly as well as dual-pane glass, at a fraction of the cost of replacement windows. And it's virtually invisible!
3M Sun Control Window Films keep you warmer in the winter and cooler in the summer by reflecting heat back to its source, even with a clear film!
3M Sun Control Window Films filter out 99.9% of the harmful UV light spectrum, helping protect your furnishings from fading, and keeping your family safe from harmful UV rays. UV filtering window films are recommended by the Skin Cancer Foundation®
Tired of wearing your sunglasses indoors? 3M Sun Control Window Films reduce annoying sun glare by up to 90%!
Do I need window tinting?
Are your utility bills high? Do you have an annoying glare? Do you have wooden floors or wood furniture that is susceptible to fading in the sunlight? Most often, the answer is yes. But if it is discerned that there's a better option, we will always make you aware of all your options so you can find the best one that works for you.
What product options are there?
Although we are a supplier for most of the reputable window film manufacturers, we always recommend 3M films for residential applications due to the superior clarity and long term value.
How do I know which energy efficient residential window tinting is right for me?
Call us to schedule a free in-home consultation and trust in our experience to recommend the best material for your needs.
This is a common question that we would be happy to help answer, but we can't help you if we haven't met you.
Everyone's needs are different. Budgets and preferences are always different. We're here to listen.
With 10+ years experience we know how to find just the right solution for your specific needs.
Ready to Start Saving Money?
We would be happy to answer any questions you may have.