Privacy & Decorative Film
Create privacy while gaining style
Customized solutions to privacy issues without losing natural sunlight
Adds visual barrier without bulky blinds or curtains
Frosted, etched, textured, & patterned films
Affordable & customizable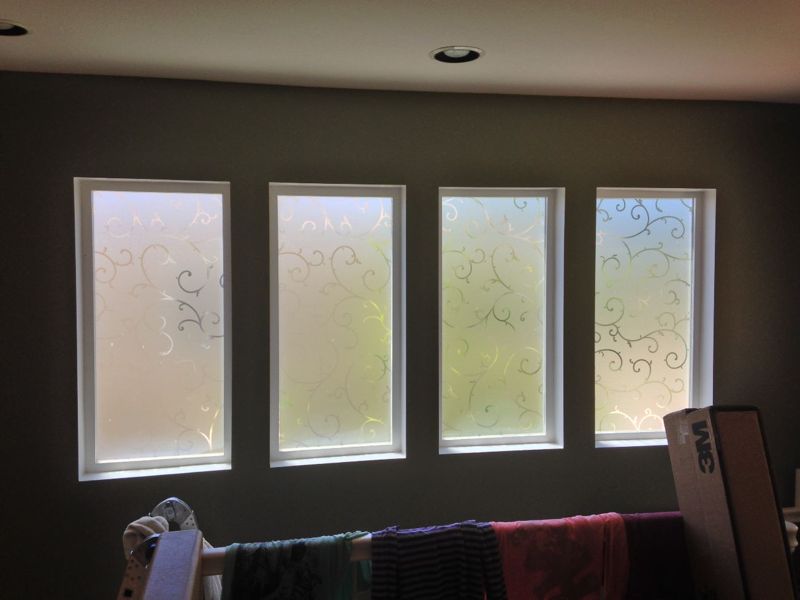 3M Fasara® decorative window films come in a variety of textures and patterns, providing affordable, fully customizable solutions to privacy problems in bedrooms, bathrooms, closets, and entry doors while allowing natural light to pour in!
Frosted and textured window films can provide a visual barrier to keep unwanted eyes from seeing into your home. Give your family peace of mind and a sense of security by installing 3M decorative window films in key areas of your home.
Create subtle or dramatic transformations to any glass surface in your home with 3M Fasara® frosted, etched, textured, and patterned films.

Affordable and customizable, 3M Fasara® window films can be installed and removed at any time without damaging the glass, allowing you to keep up with changing architectural and visual trends.
What areas are good for privacy or decorative film in my home?
Any glass or window surface
Front Doors and Entry Way Windows
Windows that look out into neighbors property
Anywhere you want natural sunlight and privacy
What product options are there?
3M™ White Matte Translucent Film offers subtle privacy that looks like frosted glass.

3M™ Fasara™ is decorative film that transforms an interior's ambiance with finishes that have depth, subtly, modernity, energy, precision and more. Created in collaboration with leading designers from across the globe, the new, trend-setting collection will give you even more ways to create stunning visual effects on interior glass surfaces, as well as add privacy and control light.

Residential privacy or decorative film can also be ordered from decorativefilm.com
Are samples available? May I request a sample?
Yes. We have found the easiest way for customers to decide on the look they want is to see samples. After we assess your specific needs, we will recommend and provide a few samples for you to see what fits your space the best.
Not Sure Which Film is Right For Your Home?
Here is our recommended 3 Step Process
This is a common question that we would be happy to help answer, but we can't help you if we haven't met you.
Everyone's needs are different. Budgets and preferences are always different. We're here to listen.
After discussing your needs, we will provide recommendations and samples to help you decide which film is right for you.
We would be happy to answer any questions you may have.