Safety & Security 3M Window Film
Added security for glass entryways & lobby areas while keeping a welcoming appearance.
Deter forced entry and theft
Installed in hundreds of schools across America to keep children safe
Easily and quickly meet safety glazing impact requirement for blasts

Easily and quickly turns standard glass into safety glass to meet the building code

Federal government standard film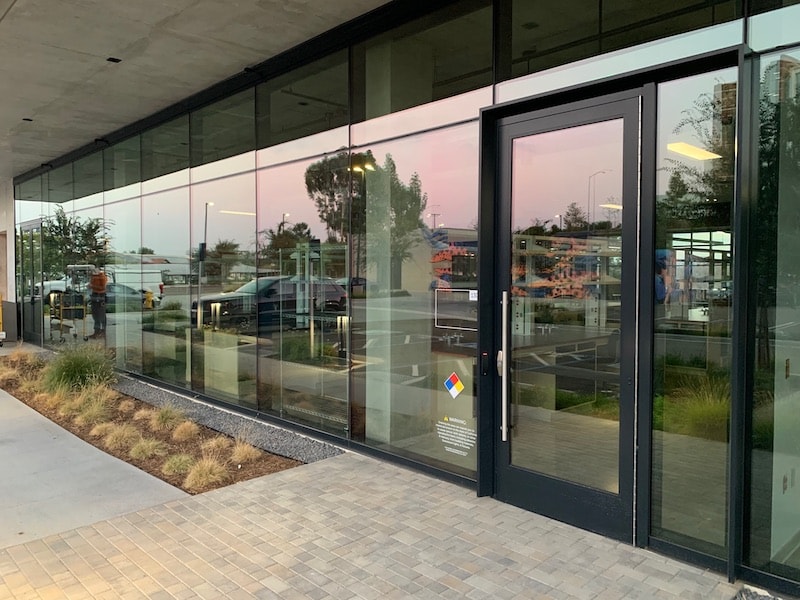 Prevent Crime
Help protect people and property

Keep the welcoming appearance of your property without adding bars or other physical barriers

Added security for glass entryways and lobby areas

Thicker adhesive helps hold broken glass together, hindering break-and-enter crimes

Tear-resistance offers excellent performance over standard films
Protect People
Help guard against active shooter events by acting  as a deterrent, providing precious response time by slowing the intruder down

3M™ Safety & Security Film and 3M™ Impact Protection Attachment Systems have already been installed in hundreds of schools across America.
Reduce risks from impact energy

Get additional protection from blasts thanks to tear resistance

Help prevent glass shards from becoming lethal projectiles

Attachment systems help anchor the film to the glass frame, providing additional protection once the glass is broken.
UV benefits

Hybrid tinted security film
Do I need safety and security film?
Do your windows need to be brought up to code? Is it possible that someone could try to break into your building through a glass door or window? Then yes, you need safety and security film installed on your windows. In some cases, having this installed has been shown to slow down the bad guys long enough for them to give up, or more time for the authorities to arrive.
What product options are there?
Ultra Series – 

Micro-layered film designed for tear-resistance and enhanced protection of people, property and possessions.

Safety Series – 3M™ Safety and Security Window Films are designed to help hold glass fragments together, reducing potential injury from flying glass during severe weather, and creating a stronger barrier to slow down criminals. Available in clear, safety-only versions, or as a combination film with both sun control and safety features.
Does the safety film have to be dark and black?
Nope. With today's innovative technology, the stereotypical dark tint can be a thing of the past. Ask us how!
Not Sure Which Security Film is Right For You?
Here is our recommended 3 Step Process
This is a common question that we would be happy to help answer, but we can't help you if we haven't met you.
Everyone's needs are different. Budgets and preferences are always different. We're here to listen.
After discussing your needs, we will provide recommendations and samples to help you decide which film is right for you.
Ready to Protect Your Property?
We would be happy to answer any questions you may have.